The Breaking Rocks exhibition of Giò di Busca on the occasion of the opening night, on August 3, will be embellished by the splendid jazz notes of the Bjbu-Bocconi jazz Business Unit with a concert entitled "Three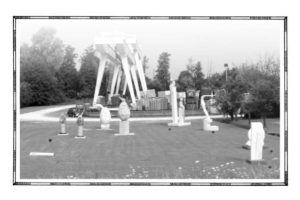 or four shades of jazz", a repertoire rich in nuances Blues, Latin, funky and European that retracing the historical roots of jazz music and that will open the concert season of the Agency for the Villas Versiliesi, chaired by Mrs. Fernanda Giulini.
Jazz has just turned 101 years old and is still the hardest music to define today. When in 1917 came out the first disc of Jazz, livery stable blues of the Original Dixieland Jarse Band, his name was different: jabs, precisely. Well, in a century not only changed the name, but from "ethnic" music has become progressively a "global" music, "contaminating" with elements from all the cultures of the planet, thus offering to the listener a palette of colors very rich, One of a kind. This year BJBU wants to offer the Open Art Gallery a little taste of these colours, presenting Three or Four shades of Jazz, a repertoire rich in blues, Latin, funky and European nuances.
To accompany you on this journey among the nuances of Jazz will be:
Franco Bagnoli on Alto Sax
Michelangelo decorated on the floor
Luca Zollo on double bass
Nicola Aliens on drums